Bringing Life to Your Walls
At Swinson Group we have an incredible range of wallcoverings that will bring life to any commercial wall. If you need to enhance a room – whether it's to lighten, brighten, modernise or glamorise – we have the range that will fill your creative design needs. Textures, patterns, textiles, natural products… whatever the look, we either stock it already or we can arrange to custom-make your design. Our wallcoverings have the added advantage of durability and easy maintenance that commercial wallcoverings provide. Swinson Group offers the largest, most comprehensive range of commercial wallcoverings in New Zealand.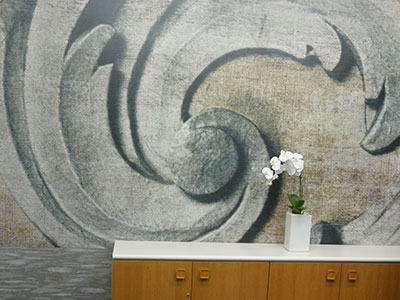 Fabric-backed Vinyl Wall Coverings
Swinson Group specialises on seling commercial-grade wallcoverings which are mostly made with fabric-backed heavy duty vinyl. These are generally known as 20oz or Type 2 fabric-backed vinyl wallcoverings. With either a non-woven polyester or a woven cotton/Osnaburg mix, our wallcoverings are virtually impossible to tear. Fabric-backed vinyls are also particularly suited for use in marine applications.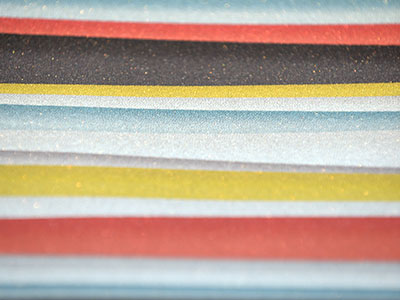 Glass Fibre Wall Coverings
Our glass-fibre wallcoverings offer virtually unbeatable durability and are designed to be over painted to the colour of your choice. GlassTex and Tassoglas wallcoverings owe their popularity to the extreme versatility of the material and their attractive texture with almost unlimited colour schemes. Stylish, hard wearing, healthy and safe, our glass-fibre wallcoverings are particularly popular in hotels, schools, offices, hospitals, apartment buildings, art galleries, shops and homes.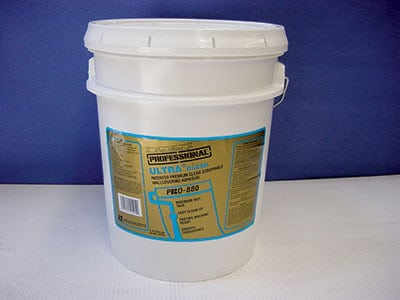 Adhesives
Swinson Group has sealers and adhesives you need to complete the perfect job. Our adhesives are suitable for different surfaces including bare drywall, latex-painted, glossy paint, existing vinyl, wood, solid concrete and other special surfaces. Every order that leaves our warehouse comes with a copy of hanging instructions and recommended sealers and adhesives.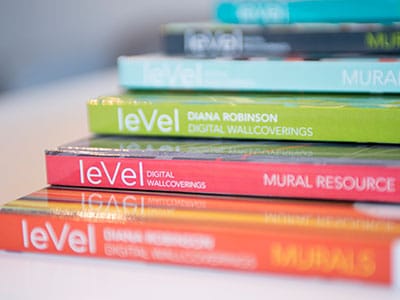 Brands
We stock fabric-backed vinyl wallcoverings in a range of 46 different colours and patterns in our Auckland showroom. We have up to 50,000 items available on an indent basis. New patterns, ranges and designer books are arriving all the time, so your design options are being constantly updated. From our huge range you can select the latest wallcoverings from around the world.
In the event we do not have exactly what you want, our manufacturers can custom make to your design and colour requirements using their huge range of print and emboss cylinders and rollers. Or, if you require a product in a weight other than 21 ounce, we may be able to have it made in a lighter weight to suit your budget. Strike-offs take about three weeks for approval and are free of charge.