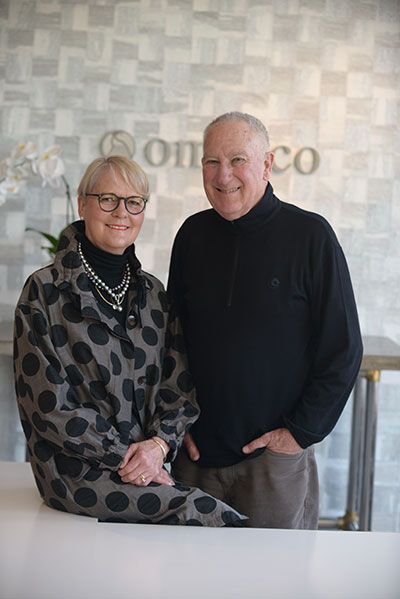 About Swinson Group Ltd.
Established in 1979 by Grant Swinson, Swinson Group Ltd is the only company in New Zealand with specialist knowledge of commercial-grade wallcoverings. We are the largest distributor in the country with offices in Auckland and representatives in Christchurch and Wellington.
Swinson Group Ltd is 100% New Zealand-owned, and works with the world's best manufacturers, including the largest in the USA, UK and Holland. We have more than 50,000 patterns in our showroom, with new designs from around the world arriving every week. We can also arrange custom-made wallcoverings to suit different clients' needs.
In New Zealand, Swinson Wallcoverings is the only stockist of commercial-grade wallcoverings that have been tested against the current NZ fire regulations and carry at least a Group 2 classification. We also stock the specialty adhesives required to hang the wallcoverings.